96%. That's a lot, right?
Well, that's the percentage of marketers who take part in social media marketing, according to Social Media Examiner's annual industry report.
It would seem people have finally twigged that social media marketing makes for an inexpensive way to promote your brand, generate leads, and, not least, support your organic rankings on Google.
However, it's not working out for everyone…
Just 45% of marketers felt their efforts on Facebook were beneficial, while only 42% felt they could measure or track ROI across their platforms.
For what it's worth, we think a lot of issues are arising from a lack of planning or direction.
A total of 39% of marketers feel they don't have an effective strategy – resulting in wasted time, wasted resources and little or no positive benefit to their business.
To make sure your hard work isn't wasted, we've come up with five steps to creating a social media marketing strategy.
1. Decide upon clear, SMART goals
The first step to creating a social media marketing strategy is to clarify your business' social media goals.
There are a number of different targets that a business might look to achieve on the back of a social media strategy.
While you're initially finding your feet it's common to focus on numbers of followers or likes. Fair enough – but an overall strategy should ideally be directed towards achieving less superficial targets.
These might be gaining a certain volume of referral traffic from social media over a time period, generating a number of new leads or enquiries, or building awareness among a new audience.
Essentially, your goals shouldn't be limited to within your social media platforms, but should promote business-wide benefits.
Make your goals SMART.
In particular, if they're not measurable within a specific time frame, it'll be a lot harder to gauge the success of your social media strategy.
2. Carry out an in-depth social media audit
Creating a social media strategy can only begin once you have an understanding of your current situation, what your rivals are doing and who your audience is (or who you want it to be).
That means it's time for a lot of questions.
What platforms are you currently on? How are they performing – eg number of followers, engagement rates etc – and which are performing best?
What content is proving most popular with your following? What are your rivals doing? Can you incorporate the successful elements of their strategy into your own? Do you know which platforms your potential new followers use?
If it's possible, carry out some customer research.
We've discussed in a previous blog how teen-oriented brands are likely to have more success on Instagram than Pinterest due to its demographic.
If you're looking to reach out to a more corporate audience, it's likely LinkedIn will form an important part of your social media strategy.
Once you know which platforms you're going to focus on and who your audience is you should have a better idea about what tone of voice will work best, and, of course, how your content strategy will fit in.
3. Develop a content plan that fits your goals
Your audit should have given you a good idea about the type of content your audience is looking for and perhaps what is working – or not – right now.
Your content marketing plan should answer the following questions:-
–  What types of content do you intend to post and promote via social media?
– How often will you post the content?
– What is the target audience for each type of content?
– How will you create the content?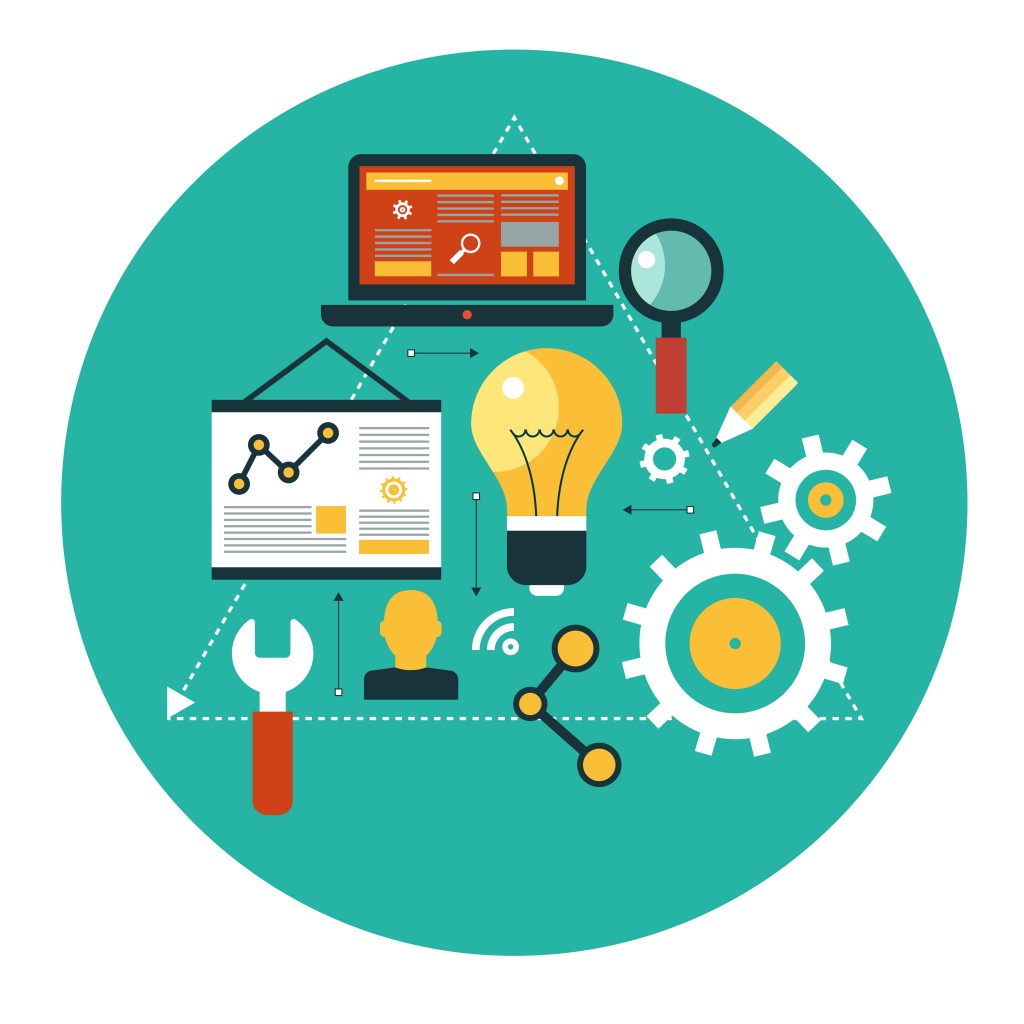 Whatever your audience, a variety of types of media is more likely to ensure engagement.
That means videos, guides and infographics as well as pics, retweets/shares etc. There's no shortage of options.
At UWP we try to keep things varied, but do use certain platforms to exemplify particular sides of our business. For example, we use LinkedIn purely as a publishing platform for our own work, ie we don't curate on there.
Get the ratio of useful to promotional sharing right. We'd normally say 25% promotional should be the max.
You might want to think about the ratio of curated to created content too.
Content creation isn't always easy, and there's no shame in curating content from other sites and sharing that (so long as you frame it appropriately and reference the author).
However, to drive referral traffic and position your brand / business in the way you really want, you need to be producing your own material.
If this is going to be a struggle, maybe think about hiring a writer or investing in some copywriting training for your marketing team.
There's plenty of information online suggesting when and how often to post. At UWP we find the best time for interactions tends to be on morning or evening commutes, or at lunch.
But it might differ a little for your audience so the best way to figure out when to post is to try at different times and look at the analytics to see when performs best.
Posting throughout the entire day is great – but make sure you are posting something that is genuinely interesting and relevant, useful, or amusing to your audience.
If it's not any of the above, don't post it.
4. Implement a plan for managing your different accounts
Creating a social media marketing strategy is one thing, but, for your work to have a positive effect, your accounts need near constant management.
You must decide who is going to be responsible for monitoring them. If it's several people you should ensure everyone has a clear understanding of your goals, and how you're going to leverage social media to attain them.
Once you've come up with a content plan, you'll know what and when to post, but making this a smooth process without a degree of automation can be tricky – especially when staff are on holidays or on weekends (one of the best times to be posting).
We use Hootsuite to schedule our accounts, and some of these tools help make the whole process pretty painless.
Keep abreast of industry and other news that's relevant to your audience and make sure there are clear channels of company-wide communication so you don't forget to promote a new product or service or acknowledge an achievement or milestone. For example.
5. Experiment, review, adjust – and use analytics!
It's important to be using social media analytics, such as Twitter Analytics and Facebook Insights, to track the success and reach of your strategy.
Google Analytics will allow you to track page visits so you can monitor how much traffic your social platforms are sending to your website.
Which posts have been most effective in working towards your goals? Which aspects of your strategy aren't producing results?
It's crucial to understand that any social media strategy should be in a constant state of flux.
Even if goals remain constant, the manner in which you go about achieving them will have to be flexible once you begin to see patterns in what works and doesn't.
New social networks are constantly emerging and you may want to incorporate them into your strategy.
Auditing may have been point two on this list, but we'd recommend coming back to it again and again.
Creating a social media marketing strategy – a summary
Let's have a quick recap:
Define your goals
Carry out an audit
Plan and create content
Get organised
Review, learn and adjust
Creating a social media marketing strategy should entail everything you plan to do and hope to achieve for your business using social media.
With any luck, these five steps will help you achieve that.
As a London based social media agency, if you'd like to discuss any of the above in more depth, or want our help in creating a social media marketing strategy, don't hesitate to get in touch with UWP Group. We're here to help.