We know you've been waiting with bated breath for the second part of our guide to Google manual penalty recovery. Don't worry – we won't keep you waiting any longer.
In the first part of our guide we explained how our website got hit with a Google manual penalty, and went through our first four steps to getting it removed.
Read on for our final four steps to Google manual penalty recovery…
5. Contact webmasters
It's time for a bit of digging. You'll need to find contact details for the webmasters of all of the domains with spammy links.
Start by visiting each site and looking for an email address or contact form. If that yields no results, try a Whois search on the domain.
If you still haven't got what you need, a bit of crafty Googling may get you further.
Once you've populated your spreadsheet with contact details, it's time to start getting in touch with the webmasters.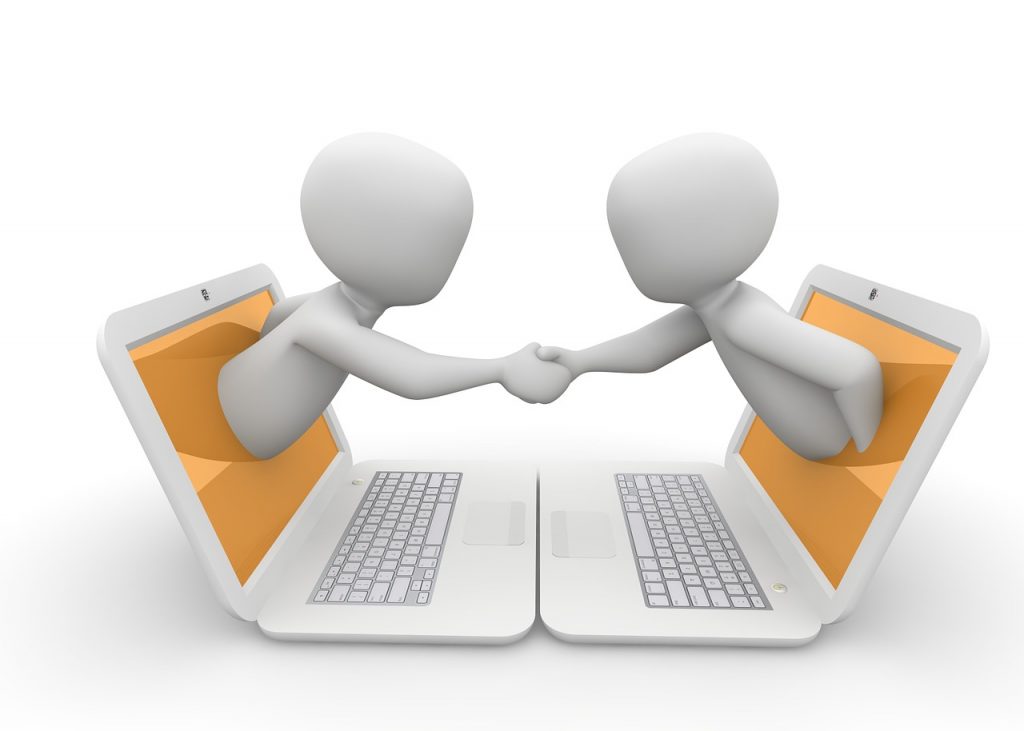 Remember, the webmasters are doing you a favour, so keep your emails friendly and don't be pushy or threatening.
Use the webmaster's name if you can, and don't spam them. Send an email, and if you haven't heard anything after a week, follow up with another one.
We'd recommend trying at least three times, and use every contact method available to you.
Again, there are tools that can help with this process.
Buzzstream's free email research tool generates Google searches to help you find a person's email address from their name or website.
Remove'em and Rmoov will not only find contact information but also manage the process of emailing webmasters for you.
6. Use the disavow tool
You may not be able to remove all of your bad backlinks by contacting webmasters. If this is the case, you can use Google's disavow tool.
This means asking Google to ignore the low-quality links when assessing your site.
The disavow tool should only be used after you've done everything you can to get rid of the offending links – not as a replacement for any of the previous steps.
Create a file listing all the URLs of the domains that need disavowing. Add comments to let Google know why you were unable to remove the links.
When you're done, submit the file on the disavow tool page. Google have provided a guide on how to create and submit a disavow file.
7. Submit your reconsideration request
Submitting a reconsideration request is the final step in the Google manual penalty recovery process.
In your request, you want to show Google you've done everything in your power to fix the problem.
Keep in mind that your request will be reviewed by a real person. You want to stay on their good side so be polite, honest and helpful.
In your request, include the following:
What you've done wrong, and make it clear you've now stopped doing it

Who was responsible for the issues

What you've done to repair the damage (include a link to your spreadsheet)

What you've done to make sure it won't happen again

What your plans are for the future of the site

An apology for the inconvenience

A request to have your site re-indexed
Once again, Google have provided a guide explaining reconsideration requests, with a handy video on what to include.
To submit your request, login to Google Search Console, go to the 'Manual Actions' section and click on 'Request a review'.
8. Play the waiting game
Now, all you can do is sit back and wait. Reconsideration requests usually take a few days, but can sometimes take weeks.
Luckily for us, ours was approved after eight days. If all goes to plan you should receive a message like this:

Google manual penalty recovery: a summary
Getting a manual penalty is a big kick in the face, but it doesn't have to be the end of the world.
If handled correctly, your site can make a full recovery. But it's likely to take a lot of time and a lot of effort.
We're now climbing back up the rankings. We expect to return to our full former glory in the not-too-distant future.
If you want to know more about Google manual penalty recovery, please do get in touch with us – we'd be more than happy to share our experiences with you.