Here at UWP, we recently learned the hard way how to recover from a Google manual penalty.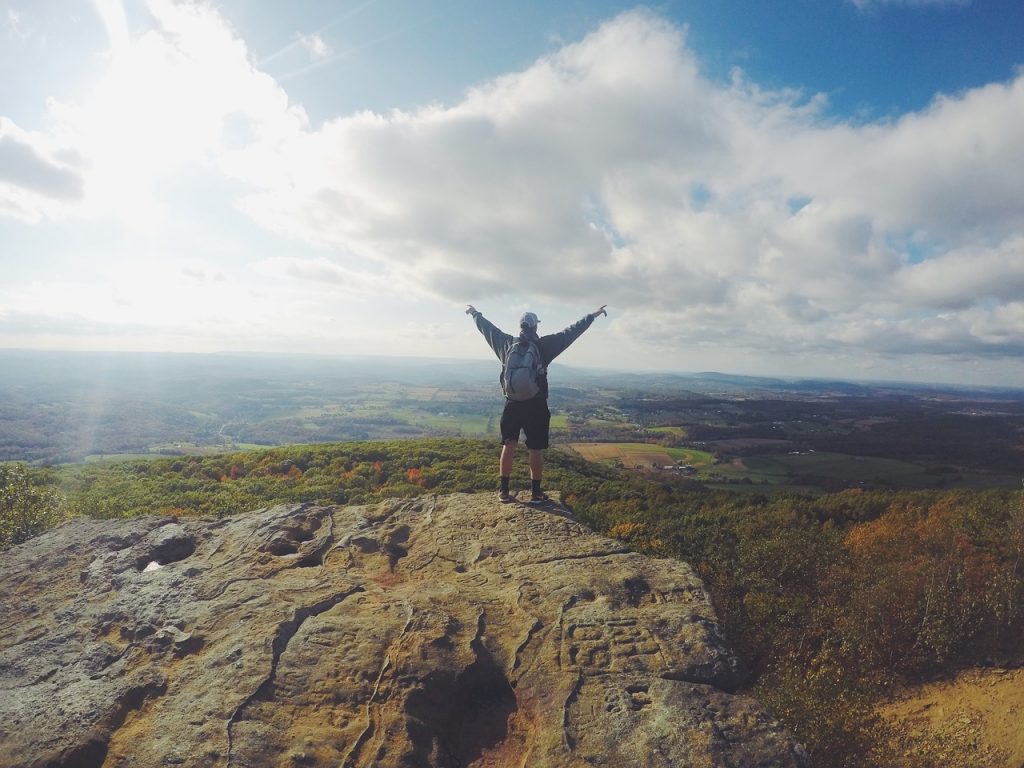 We spend a lot of our time helping our clients climb to the top of the SERPs.
It's a big part of our business and we've got thousands of competitive search terms to the top of Google – but we still manage to do the same for our own website.
And we do pretty well at it. We ranked in position one of Google for the phrase 'SEO company London' for 18 months – not to mention dozens of other extremely valuable terms.
Until we got hit by over a million spammy links from Eastern Europe and penalised by Google, that is…
What on earth happened?
Some kind soul thought it would be a great idea to set up a bot that made a shedload of spammy links point to our site.
We can't be sure, but it was almost certainly a malicious attack by a rival SEO company. Cheers guys.
Google picked up on it and thought we'd built the links ourselves. They hit us with a manual penalty and completely removed our site from the search results.
All our hard work was wiped out virtually overnight. As you can imagine, we weren't too happy about it.
It's been a long slow process to get ourselves indexed again. We'll explain how to recover from a Google manual penalty later on, but first let's talk about Google penalties in a bit more detail.
What is a Google manual penalty?
Google are constantly tweaking their algorithms to ensure the most authoritative, unique and high-quality content is rewarded in the search results.
If they determine your site isn't up to scratch, they'll give you a penalty. There are lots of reasons this can happen, and it's not always obvious why.
Your site will be demoted in the search results, or, as in our case, completely removed from Google's index.
There are two types of Google penalty: algorithmic and manual.
An algorithmic penalty occurs automatically if your site falls foul of one of Google's regular algorithm updates.
A manual penalty happens when a Google employee manually reviews your website and decides it contravenes Google's guidelines.
Fortunately for us, we've never been hit by an algorithmic penalty.
But as we found to our cost, fixing a manual penalty can be an arduous process. It can take months.
How to recover from a Google manual penalty
We hope you never need to know how to recover from a Google manual penalty, but we've put together a step-by-step guide to help you out if you get hit:
1. Identify the penalty
If you've received a manual penalty, Google Search Console (previously Google Webmaster Tools) will send you a notification telling you why.

There are several reasons Google might penalise your site – ranging from slow speed or error codes to an over- or under-use of certain keywords on the page.
However, a lot of the most common reasons stem from having unnatural links pointing towards your site.
That's what happened to us, so that's what we're going to focus on in this guide.
2. Collect backlink data
Next, you need to create a list of all the links pointing to your site. This can be done using Google Search Console.
Login to Search Console, go to 'Traffic' in the navigation menu and click on 'Links to Your Site'. From here, you can export all your website's backlinks in CSV format.
Whilst Search Console is a great free option, it's a good idea to collect as much data as possible from multiple sources.
Other useful tools for gathering backlink data include Majestic SEO, Ahrefs and Open Site Explorer.
3. Create a spreadsheet
Google wants to see proof you've done everything you can to clean up your site, so it's vital you document your work.
Make yourself a Google spreadsheet and import the link data you've collected. You'll use this spreadsheet to track the link removal process.
Our spreadsheet had the following columns:
Domain

Link URLs

Details

Live or dead link?

Contact details

Additional email (using Whois)

Date contacted

Date of second contact

Date of third contact

Response received?

Removed?
4. Identify spammy links
The next step is to sort the good links from the bad.
Take your time over this bit – the last thing you want is to get rid of some hard-won quality links by mistaking them for spammy ones.
The safest way to do it is to manually review each link in your spreadsheet and decide whether it looks natural. If you identify a link as good, make a note in the spreadsheet.
If you're unsure, the following signs can help you identify a spammy link:
Links from websites that aren't relevant to your content or business.

Forum or comment spam.

Links in other languages or from countries you have no target audience in.

Keyword-stuffed, over-optimised anchor text.

Low domain authority.

Lots of links coming from a single source.

Links from websites with very few social shares.
There are tools that can help you identify toxic links. Link Detox, Cognitive SEO and SEO Profiler can all be incredibly useful, but none are 100% accurate.
The second part of our guide on how to recover from a Google manual penalty will be coming up soon, so watch this space…
If you have any questions in the meantime, please don't hesitate to get in touch with us.